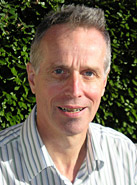 The European Compliance Academy (ECA) announced today that it appointed Dr Robert Johnson as Chairman of its Working Group for Rapid Microbiological Methods (RMM). He follows Mike Edgington in this position, who deceased in January 2007.
Dr Johnson has already been member of the RMM Working Group since its foundation in June 2006. He holds a Bachelor in Biology and a Ph.D. in Microbiology. He is also a registered Qualified Person as well as member of various professional bodies such as, the Institute of Biology and the American Society of Microbiologists. "I'm honoured by the appointment and I look forward to working with the group to support both authorities and industry in getting a better understanding of the requirements and thereby advancing the introduction of RMMs," Dr Johnson said.
"With more than 25 years in leading positions in the industry, Dr Johnson brings a wealth of practical experience to ECA", said Daniel Scheidegger, ECA Chairman and Vice President Operations and Managing Director of Genzyme Pharmaceuticals, Liestal, Switzerland. "We're very grateful that he accepted our invitation to lead the Working Group", he continued.